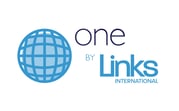 Today is an exciting day for Links, as we have officially launched Links One, our new regional HR and payroll system that caters to all HR and payroll requirements across Asia.
Links One is a single payroll solution across Asia, that offers a single, highly configurable user interface, removing the need for multiple single country payroll solutions, meanwhile leveraging powerful HR analytics and elevating HR functions through the use of AI and chatbots.



Nowadays, companies are growing more and more sophisticated in their employer branding. While HR has for a long time been on the sidelines of strategic business decisions, increasingly corporations are turning their attention towards their people by looking at HR and seeing the value that HR has in driving the company forward.
In light of this, HR teams are now aiming to bring higher value into the workspace, looking for solutions that will streamline HR processes while drawing greater insights to drive business decisions. As more studies indicate the importance of employer branding, HR teams around the world are also looking to upgrade their HR toolkit with solutions that can create a cohesive experience for their staff, making each touch point with the employer brand a more sophisticated one.
A major pain point for HR teams in Asia, however, is the lack of such a system, i.e. a regional payroll system which allows them to efficiently and effectively process payroll across different countries in Asia, while drawing useful analytical Insights from their workforce.
Links One was created with these challenges in mind, click here to learn more about Links One.
Here are the key features of Links One:
Asia dedicated cloud-based payroll platform
Multi-country payroll processing service across Asia through one regional payroll system;

One payroll system of record and user interface for all your employees across Asia;

Utilise our powerful time attendance, rostering and workforce management solution to streamline your time capture;

Simple access anywhere, any time via our ISO 270001 and SSAE16 Compliant Hosting Infrastructure;

Multiple language support across Asia including double byte characters;

100% in-country payroll processing and support.
Unparalleled HR Analytics capability
Highly customisable, powerful and mobile-friendly HR analytics;

Identify trends in your workforce quickly using powerful HR analytics and solve business problems by recommending the best people decisions;

Natural language search of Payroll and HR data, reports and analytics.
Best-in-class employee user experience
Modern employee experience through client-branded, white-labelled regional platform;

Employee Self Service (ESS) payslips, year-end tax form, leave, performance appraisal and benefits management through one user interface;

iOS/Android mobile-friendly and leading web browsers support.
Links One AI & Chatbots Support
Elevate your HR function by leveraging Links AI and chatbots to provide 24/7 HR support to employees for HR policy questions;

Links' award-winning tier 1 and tier 2 support and service.
Integrations with global HCM platforms and time attendance solutions
Easily integrate Links One and your payroll in Asia with leading ERPs and global HCM platforms, including SAP/SuccessFactors, Workday and Oracle HCMs, through simple integration;

Easily integrate Links One with leading time attendance, existing time clock devices and workforce solutions

.
---
Links One is Asia's leading regional HR and Payroll system. Want to streamline your HR and Payroll in Asia? Get in touch with us now. For more information on Links One, click here.

Tags:
Links One
,
News & Insights
,
business news
,
Links International
,
Payroll
,
Payroll Management
,
Payroll Services
,
Asia
,
Hong Kong
,
Singapore
,
Vietnam
,
Macau
,
Beijing
,
China
,
Shanghai
,
Taiwan
,
Malaysia